Exciting Start To 2014
I found out this morning that I**'ve been accepted in the Microsoft MVP program** by the Internet Explorer team! Since the most fun (for me anyway) projects are JS-heavy, interactive web ones, this has me really excited.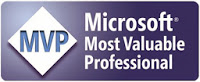 Squeee!
This ties nicely into some of what I've been thinking about lately and some goals I have for 2014. I really enjoy public speaking and teaching. My hope when I do either is that I'm adding value to the lives/careers of others. How to maximize this value-add has been on my mind recently and I have some ideas that I'd like to pursue.
Goals for 2014
Hone my public speaking abilities - I want to spend more time thinking about speaking as a craft. I'd like to start purposefully improving rather than just having it happen as a side effect of repetition. Ironically, listening to comedians talk about their craft on podcasts (like the Nerdist) has helped me think about how trainable so much of any public performance is.
Focus my public speaking topics - This last year, I've been all over the place (Azure, Ruby, SignalR/.NET, JS, Soft-Skills and soon to be LEGOs) and sometimes only give a talk once. I'd like to pick fewer topics and refine them a lot more. I'd like to focus on patterns/technologies that a lot of people should be thinking about but aren't yet (like WebSockets) and go into them in detail.
Help other technical speakers improve - I think there's room for a group or forum focused on the craft of technical speaking rather than the content itself. I'm not sure if this is some sort of roundtable/meetup, a mailing list or what. Something where technical speakers can brainstorm a topic idea, test out the flow of part of their presentation, talk about live coding vs screenshots, etc and generally improve their craft.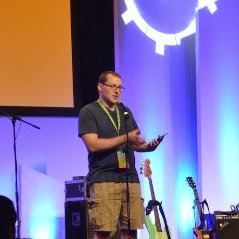 You can't tell how incredibly nervious I was
I'll be bouncing this speaker roundtable idea off of people at Codemash to see if there's interest. Because of the JavaScript precompiler that I'll be doing with @travisthetechnie, I won't be making it to @rubybuddha's one on public speaking. If you do attend his precompiler or are generally interested in public speaking, please find me so we can chat.